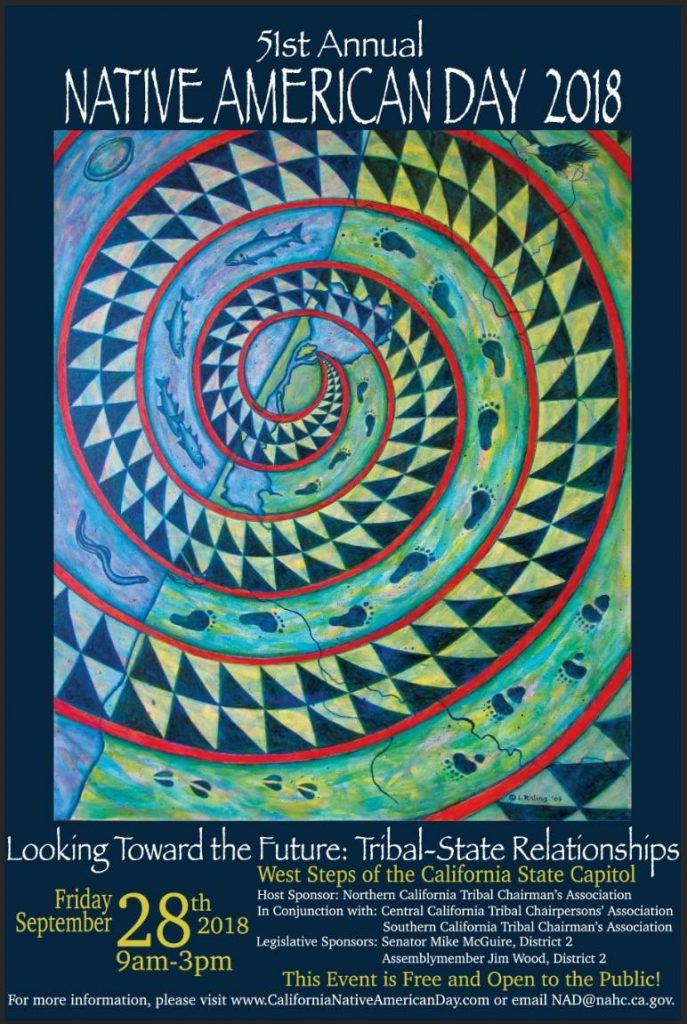 The California Valley Miwok Tribe received correspondence at the tribal offices earlier this month for this year's upcoming Native American Day. The event will be held Friday September 28th between the hours of 9am-3pm on the state capitol grounds located at 1315 10th street Sacramento, California.
In 1968, Ronald Reagan, then governor of California, enacted a resolution calling for a holiday to be known as,( American Indian Day ). In 1998, the California state assembly passed a bill renaming it, ( Native American Day ) and made it a state holiday.
It is a great way to experience the many diverse cultures of California's indigenous peoples and many tribes will have representatives in attendance. On behalf of all tribes we hope you will attend.
For more information please visit, http://www.CaliforniaNativeAmericanDay.com
The California Valley Miwok Tribe