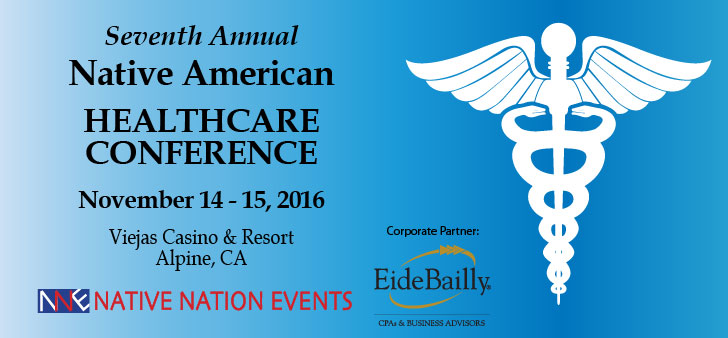 What is More Important Than the Health of Your People?
While Native America continues to make significant advancements in areas such as economic development and sovereignty rights, it is also still recognized as a leader in areas such as substance abuse, obesity, diabetes, mental illness, suicide, heart disease, and more.
Compared to all other U.S. racial or ethnic groups, Native Americans:
Have the highest rate of diagnosed diabetes at 15.9%.
Have the highest rate of drug-induced death at 17.1%.
Have the second highest suicide rate at 10.9%.
It is time for Tribal Leaders, Clinical CEO's and Directors, Doctors, and Clinicians to come together and not just talk about the issues, but initiate the next steps in saving the lives of their own people. Join us on November 14-15 at the Seventh Annual Native American Healthcare Conference!
For more information about this event, call 201-857-5333 or email sales@nativenationevents.org