Tribal Offices, Tribal Land, Avenida Central, La Grange, Ca. 95329
The April 2023 USDA Food Distribution was held on Thursday the 13th of April.
Another great distribution and was a pleasant day with good weather throughout event.
Drought in California now finally averted maybe the state will start creating and implementing reclamation projects to hold on to as much as possible to have supplies during California's more severe dry months of the year.
One of the better distributions with a full array of meats, butter's, cheese's, vegetable's, fruits, juices, mixes, hot and cold cereal's, noodle's milk, corn meal and flour and assorted other item's.
Still waiting on next move's of local BIA to either file additional appeals and or litigation's as no one knows exactly what they are doing because the BIA itself does not know what they are doing and making it up along the way.
Brushing the negativity and corruption of these local fool's aside below we wish to include flyers to upcoming events that are positives in Indian Country and so are being promoted here.
Click to see the flyer in full resolution (PDF format) : 04-24-23 Nashville Enterprise FLYER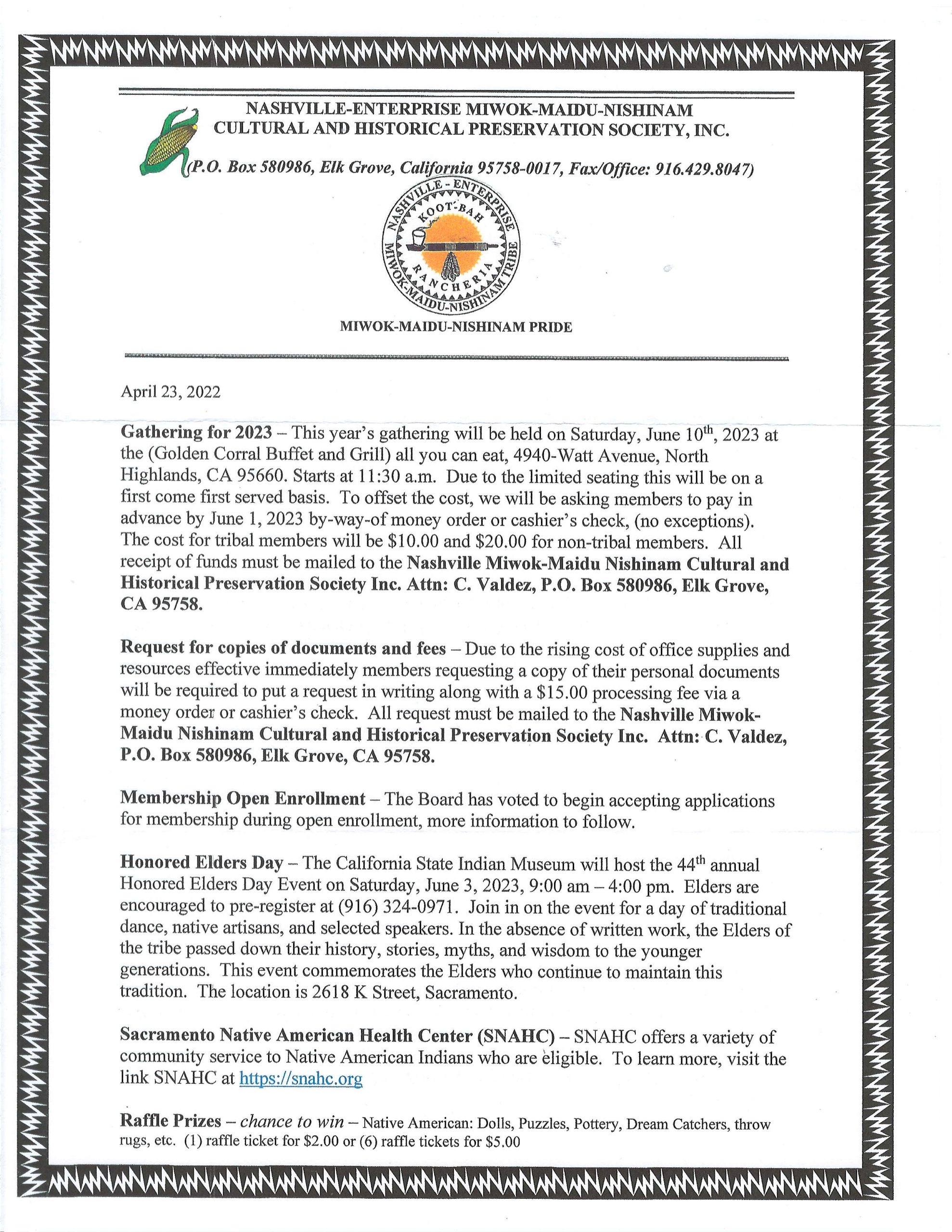 Click to see the flyer in full resolution (PDF format) : CIBA Flyer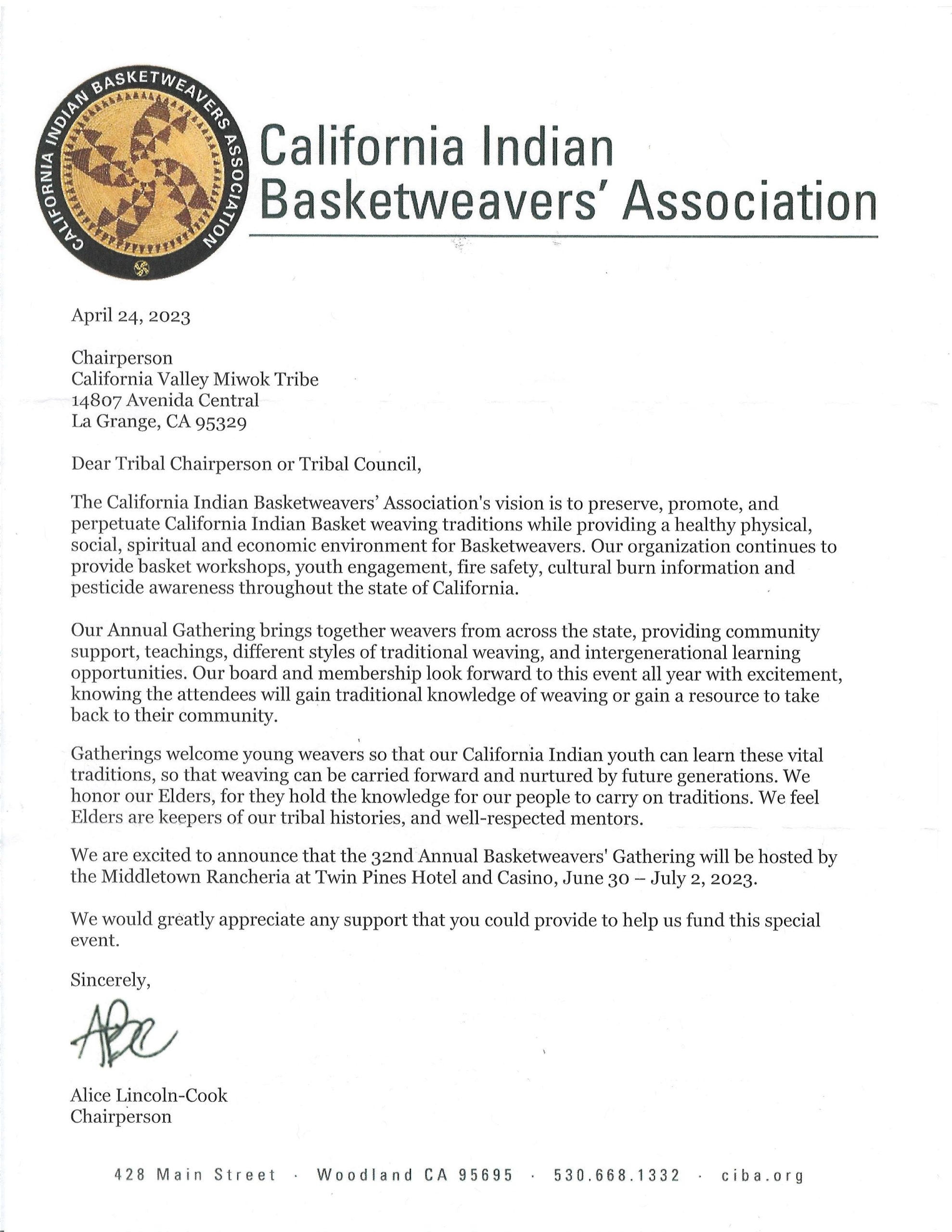 The California Valley Miwok Tribe would also like to thank those listed below,
The United States Department of Agriculture, The Red Lake Nation of Minnesota, California OES, California Department of Justice,
FEMA, The Tule River Tribe, The entire Tule River Food Distribution Department and staff, Ronald Buckman for ensuring all deliveries
for the past 14 years of our participation as a federal tribal distributor.
THANK YOU ALL,
THE CALIFORNIA VALLEY MIWOK TRIBE