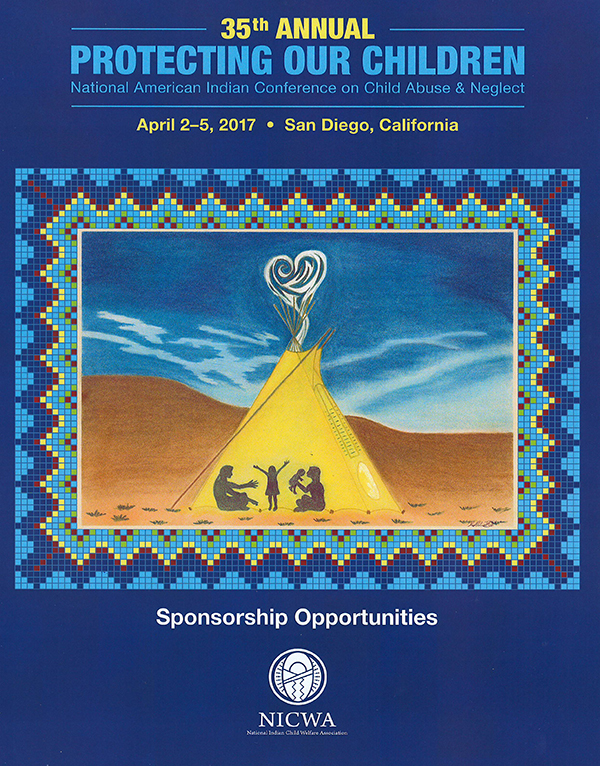 The National Indian Child Welfare Association (NICWA) is excited to announce that our 35th Annual Protecting Our Children National American Indian Conference on Child Abuse and Neglect will be held at Harrah's Resort Southern California on April 2-5, 2017.
Each year, NICWA hosts the largest national gathering on American Indian and Alaska Native child advocacy issues. With over 1,000 attendees, this three-day conference attracts international attention, creating a space where critical policy and practice updates are shared and community best practices are highlighted. Conference attendees are a cross section of experts including child welfare, mental health, and juvenile justice service providers; legal professionals; advocates for children; and tribal, state, and federal leaders.
Our conference offers cutting edge programming and serves as the leading source of emerging best practices in the field of Indian child welfare (ICW). Strategies to develop programs and services that keep Native families together and thriving are at the core of our programming, with Indian Child Welfare Act (ICWA) compliance as a cornerstone. Our unique mix of content and activities inspires attendees to develop culturally based programming and systems change efforts. These, in turn, affect change in their communities that promotes the well-being of children and families.
EVENT DETAILS
What:
35th Annual Protecting Our Children
National American Indian Conference on Child Abuse & Neglect
Where:
Harrah's Resort Southern California
777 Harrah's Rincon Way
Valley Center, CA 92082
When:
April 2-5, 2017
To learn more about National Indian Child Welfare Association and its Protecting Our Children Conference:
www.nicwa.org
facebook.com/NativeChildren
twitter.com/NativeChildren