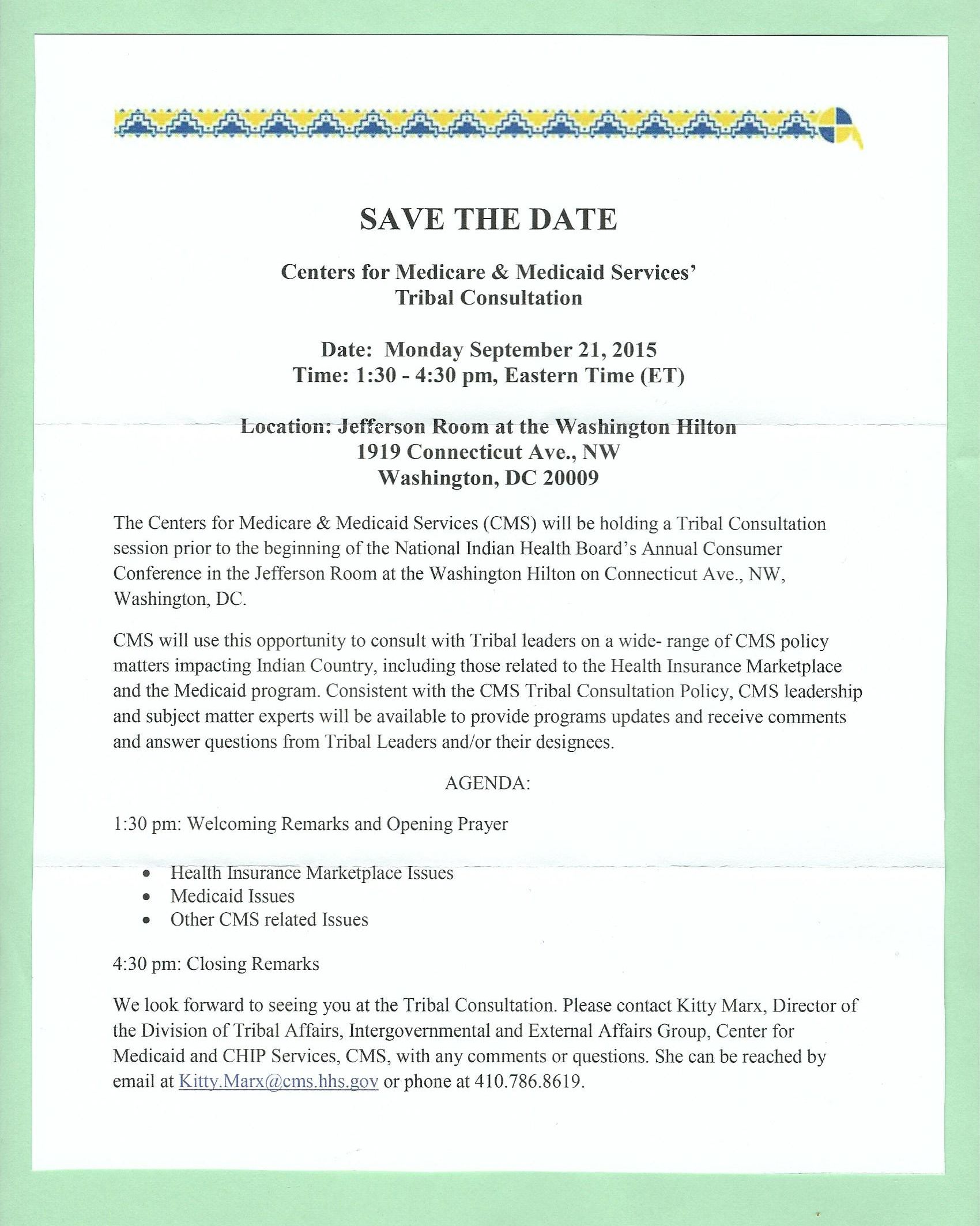 The California Valley Miwok Tribe received a flyer informing the Tribe of the Centers for Medicare & Medicare Services Tribal Consultation.
Where:
Jefferson Room at the Washington Hilton
1919 Connecticut Ave., NW, Washington, D.C. 20009
When:
Monday, September 21, 2015 – 1:30 -4:30 pm (EST)
CMS will use this opportunity to consult with Tribal leaders on a wide-range of CMS policy matters impacting Indian Country, including those related to the Health Insurance Marketplace and the Medicaid program. Consistent with the CMS Tribal Consultation Policy, CMS leadership and subject matter experts will be available to provide programs updates and receive comments and answer questions from Tribal Leaders and/or their designees.
Agenda:
1:30 pm Welcoming Remarks and Opening Prayer
Health Insurance Marketplace Issues, Medicaid Issues, and Other CMS Related Issues
4:30 PM Closing Remarks
For more Information: Please contact Kitty Marx, Director of the Division of Tribal Affairs, Intergovernmental and External Affairs Group, Center for Medicaid and CHIP Services, CMS, with any comments or questions. By email at Kitty.Marx@cms.hhs.gov or phone at (410) 786-8619.