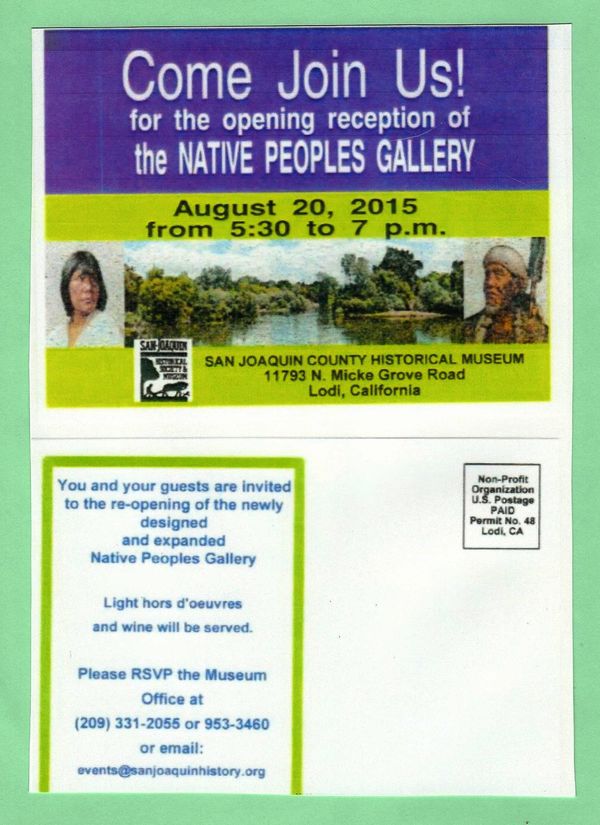 The California Valley Miwok Tribe received a flyer informing the Tribe that the San Joaquin County Historical Museum will be hosting an opening reception of the Native Peoples Gallery.
Where:
San Joaquin County Historical Museum, 11793 N. Micke Grove Rd., Lodi, California
When:
August 20, 2015, from 5:30 to 7:00 pm
You and your guests are invited to the re-opening of the newly designed and expanded Native Peoples Gallery. Light hors d'oeuvres and wine will be served.
Please RSVP the Museum Office at (209) 331-2055 or (209) 953-3460, or email events@sanjoaquinhistory.org.