October 31, 2022
Greetings, relatives:
ICT and Reveal collaborated on a story and a two-part podcast that examines Indigenous boarding schools in the United States. The podcast, "Buried Secrets: America's Indian Boarding Schools," starts with part 1 that aired Oct. 15 and concludes with part 2 that aired Oct. 22. In a trip to the Pine Ridge Indian reservation, ICT's Mary Annette Pember shares Red Cloud's Truth and Healing effort. READ MORE.
A Ho-Chunk filmmaker and a Potawatomi botanist were awarded the prestigious $800,000 MacArthur Fellowships. The grants from the John D. and Catherine T. MacArthur Foundation support creative people in various fields whose work addresses pressing social challenges. READ MORE.
As we get closer to November's midterm election, it's important to understand how redistricting impacts it. ICT's Pauly Denetclaw explains why some Native voters aren't being fully represented. READ MORE.
Netflix's new animated series 'Spirit Rangers' debuted on Indigenous Peoples Day, marking another historic moment for Indigenous representation on screen. The show was created by "the Avengers" of Native writers, producers and voice actors. READ MORE.
Be sure to watch our daily newscast, "ICT Newscast with Aliyah Chavez" and to tune in to our special Election Day coverage on Nov. 8. ICT will be live for three hours. Details here.
Here are ICT stories you should read up on.
---
---
News
By Mary Annette Pember
Ground-penetrating radar was inconclusive at the former boarding school site where three small graves were reported years ago in a basement *Update … continue reading
By Jourdan Bennett-Begaye
'I felt very proud to be on board at the space station and certainly to represent Native Americans and Indigenous people on board' … continue reading
By Chris Aadland, Underscore News and ICT
An 1855 treaty with the US government ensured one of the Yakama Nation's most important sites would remain a part of its homelands. The tribe just celebrated the decades-long effort fighting to see that promise kept … continue reading
Elections
By ICT
An Indigenous lens of the 2022 election season from the comfort of your couch #NativeVote22 … continue reading
By Kalle Benallie
'It's so vital that our younger Native voters understand that everytime we show up at the ballot box that's one way we defend tribal sovereignty' #NativeVote22 … continue reading
By Joaqlin Estus
'Everyone with a dream and a hundred dollars could apply' #NativeVote22 … continue reading
Entertainment
By Sandra Hale Schulman
Language and culture instructor balances fashion and sports worlds on the side *Correction … continue reading
By Miles Morrisseau
imagineNATIVE Film + Media Arts Festival takes place in Toronto … continue reading
Sports
By Kolby KickingWoman
Indian Country biggest rodeo hits Las Vegas to end season … continue reading
By Deusdedit Ruhangariyo
Coverage around the world on Indigenous issues for the week ending Oct. 9, 2022 … continue reading
By Deusdedit Ruhangariyo
Coverage around the world on Indigenous issues for the week ending Oct. 2, 2022 … continue reading
ICT Newscast with Aliyah Chavez
On the weekend edition of the ICT Newscast, the challenge to Indian Child Welfare Act. Indigenous people break celestial barriers, and the chair of the Senate Select Committee on Indian Affairs … continue reading
On the weekend edition of the ICT Newscast, interviews with changemakers — from a Diné elder to a buffalo rancher and a Dakota culture bearer. Plus, a very personal boarding school story … continue reading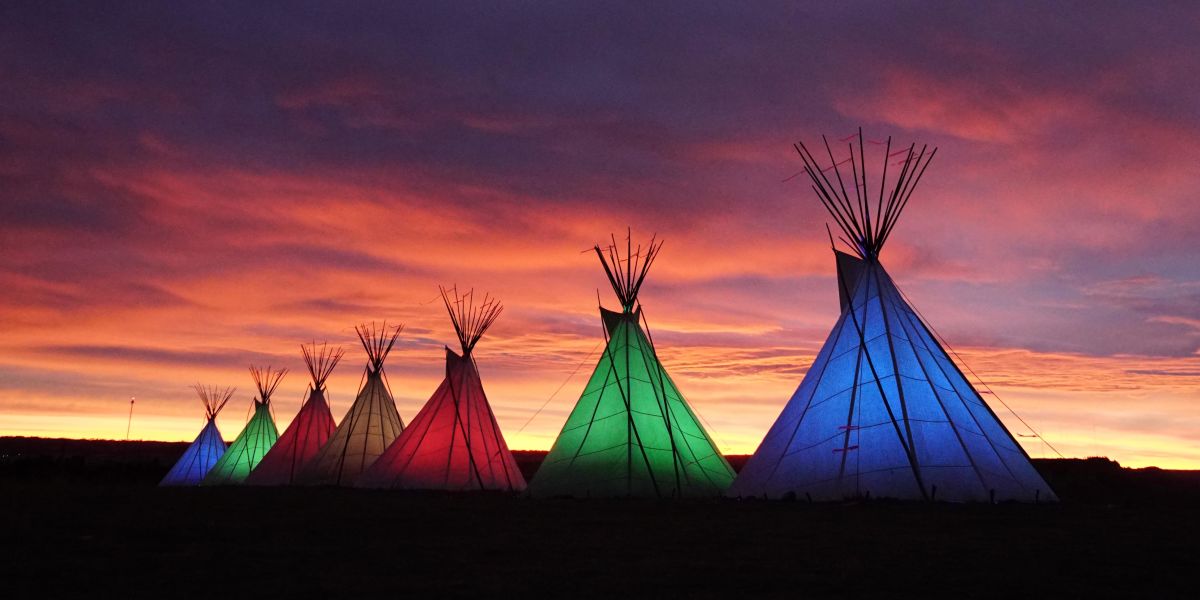 ---
---