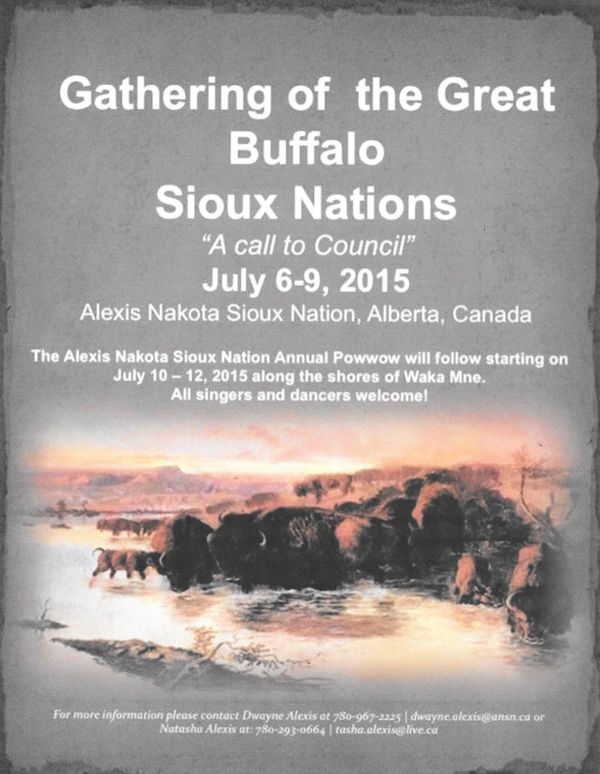 The California Valley Miwok Tribe received a flyer announcing the Gathering of the Great Buffalo Sioux Nations "A call to Council", July 6-9, 2015.
Location:
Alexis Nakota Sioux Nation, Alberta, Canada
The Alexis Nakota Sioux Nation Annual Pow Wow will follow, starting on July 10 – 12, 2015, along the shores of Waka Mne.
All singers and dancers welcome!
For additional event information contact Dwayne Alexis at (780) 967-2225, or Natasha Alexis at (780) 293-0664.