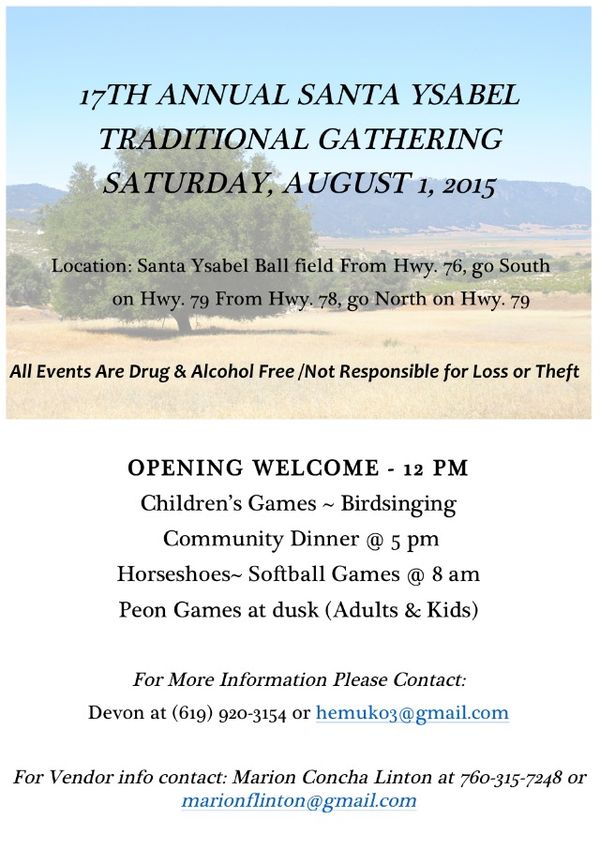 The California Valley Miwok Tribe received a flyer announcing the 17th Annual Santa Ysabel Traditional Gathering.
Location:
Santa Ysabel Ball Field – from Hwy 76 go south on Hwy 78, go north on Hwy 79.
Opening Welcome: 12 PM
Children's Games
Birdsinging
Community Dinner @ 5 PM
Horseshoes
Softball Games @ 8 PM
Peon Games at dusk (Adults & Kids)
For more information contact Devon at (619) 920-3154 or email hemuko3@gmail.com.
For vendor info, contact Marion Concha Linton at (760) 315-7248 or email marionflinton@gmail.com.