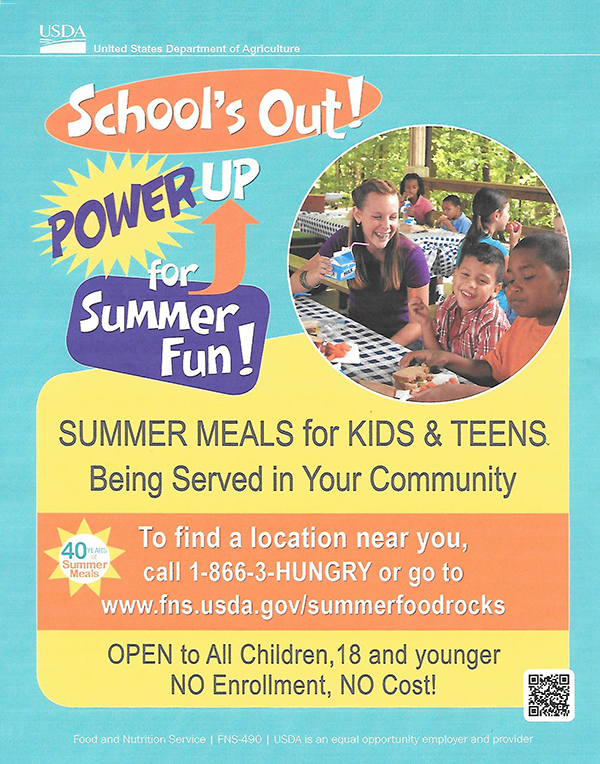 The California Valley Miwok Tribe received a flyer from the United States Department of Agriculture (USDA) announcing nutritious free meals that are available for children and teens 18 and younger, at many locations across the nation throughout the summer while school is out of session.
Spread the Word About Summer Meals!
Don't let kids go hungry this summer. Just because school is out doesn't mean they can't get the same free or reduced-cost meals they rely on during the school year. In fact, any kid or teen 18 and under can eat for free at designated summer meals sites across the country. But too many families don't know, or don't take advantage of the program.
The USDA Summer Meals for Kids and Teens program is open to all children 18 and younger. No Enrollment, No Cost! Summer meals for kids and teens are being served in your community. To find a location near you, call 1-866-3-HUNGRY or go to www.fns.usda.gov/summerfoodrocks.