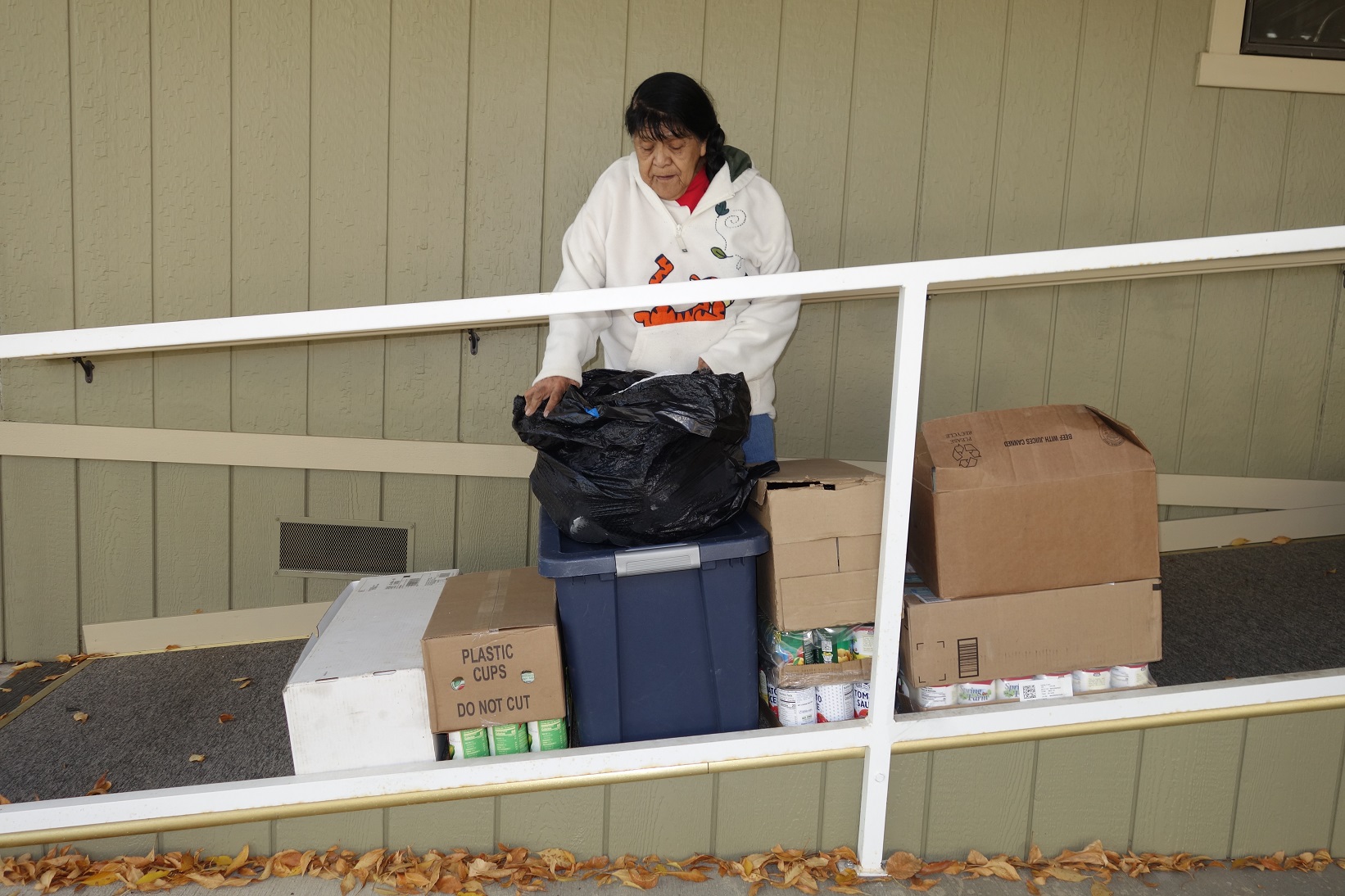 On Saturday, September 19th, 2020, the California Valley Miwok Tribe delivered its monthly (FFTF), assistance to Program director Mildred Burley for distribution to citizen families of the tribe.
This month saw much donated and more commodity eligible families participating in the various tribal programs. This month also included an abundance of frozen meats, chicken, fish and pork in part from private and corporate donations including Walmart Stores Inc. and Food For Less Stores Inc.
All donations are greatly appreciated as this is a charity and volunteer driven program due to lack of initiative of local BIA Superintendent in the tribes region to fulfill his federal trust responsibilities to the tribe at this time.
At this time we would like to thank all those with initiative and the perseverance in making this program a continued success including but not limited to Walmart Stores Inc, Food For Less Stores Inc, The United States Department of Agriculture, the Morada community, those who assist the tribe and our program director Mildred Burley, whom although feeling a little under the weather bundled up to come outside and accept delivery.
The California Valley Miwok Tribe